Levante Living is on a mission to offer value-based care to seniors in Canada
.
Levante Living is a Canadian owned senior living enterprise, focused on acquiring, managing, and redeveloping senior housing in North America. We eagerly serve our residents, employees and investors by focusing on dignity, compassion, integrity, and excellence in the senior living marketplace.
Levante Living's corporate profile
.
Levante Living's vision & mission
.
The vision at Levante Living is to create a senior living environment where residents, team members and investors can thrive. Levante Living thrives as it sustains an environment that centers around a safe and supportive workplace for our team members, the highest standards of care, service and sense of community for our residents, and stable and consistent returns for our investors.
Meet the Levante Living executive team.
Michael B. Petersen
Trustee, President & CEO
Senior living has been a part of Michael Petersen's life for over 50 years. Growing up in the 70s, 80s and 90s, Michael's family grew their senior living company, Versa Care, to over 6400 long term care doors. Sold in 1997 to CPL REIT, that company is now known as Revera. While childhood summers found Michael working in the family business, he formally began his career in the senior living sector in 1990. During his tenure, he has had key roles in development, project management, operations and held numerous executive positions. In 2011, as President and CEO of Southbridge Capital Inc., he created and launched Southbridge Health Care LP, a limited partnership that acquired senior living assets. In four years, Michael and his team were able to raise $50MM in equity and accumulate over of $120MM in assets, a portfolio that included 20 homes, 2,100 beds and 2,200 employees. In 2016, Michael and his partner Jim MacDonald, launched Levante Living. Since that time, Levante has raised over $90MM in equity, acquired 175MM in senior living assets. Levante currently manage 24 retirement residences, employs over 600 team members and has roughly 1600 investors.
Jim MacDonald
President, Levante Living Trust
Jim MacDonald is a veteran in the investment industry with over 30 years' experience in financial services.
He has held Senior Executive roles in alternative investing, real estate, securities, mutual funds, and insurance, and has designed and implemented national distribution strategies, raising multi billions of dollars through asset growth, acquisition and key corporate partnerships for large financial corporations.
Jim was also a key member of the team at Southbridge Health Care LP and helped facilitate the raise of $50 MM in private equity during his tenure as SR VP of Distributions.
Since the creation of Levante Living in 2016, Jim has overseen the equity raise of $90 MM and 1600 investors.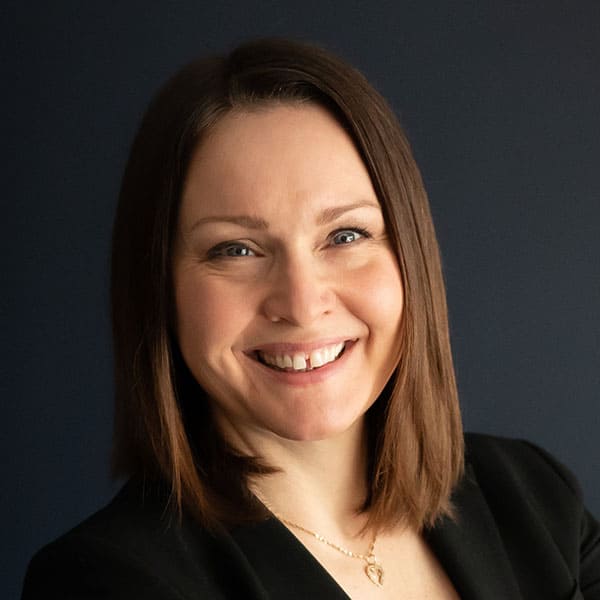 Kerry Chartrand
Vice President of Operations
Kerry Chartrand began her career in seniors housing 15 years ago with Retirement Residences REIT (Revera). Since that time, Kerry has worn many hats in the industry; from working at the front lines as an Executive Director to corporate roles and senior operational leadership.
She has participated in several M&A projects: onboarding brand and compliance standards to multi-site portfolios, corporate restructuring, systems development, labour efficiency models and many other key elements of creating a successful retirement operation.
Kerry's core belief in leadership is that culture is the sum of its parts, and that to be truly successful in a competitive industry best-in-class service to our residents and families is rooted in best-in-class service to our teams and one another.
Dave Agocs
Chief Financial Officer
Dave Agocs (CPA CMA) has more than 10 years' experience as a financial professional supporting senior care operations in financial reporting and controls, budgeting, forecasting, strategy, decision support, analysis, and a large ERP implementation, as well as serving on the Ontario Long Term Care Association's Financial Liaison Committee and various boards.
Complementing his finance experience, Dave has over 10 years of operations leadership experience in the consumer goods and service industries with experience in human resources, IT, food service, and facility management.
Calvin Jiang
Vice President of Acquisitions
Calvin has sourced, evaluated, negotiated, and executed transactions of more than $2 billion in healthcare.
His notable transactions in the retirement residence space include the privatization of Regal Lifestyle Communities and Revera's sale of 32 long term care homes to Axium Infrastructure.
Prior to joining Levante, Calvin worked in investment banking, corporate development, and private equity in Canada and USA.
Kim Petersen
Vice President of Design & Brand Strategy
Kim has over 20 years' experience in graphic design, website creation, and content marketing.
Since the inception of Levante Living, she has created all the marketing documents, websites, and social media for the GP, Levante's retirement residences, and (up until 2021) for the Levante Trust.
In the senior living sector, she has held the roles of PSW, Director of Marketing, Director of Operations, and VP of Asset Management. From 2011-2014, Kim was the Chairman of the Board of Trustees for the Southbridge/Yorkville Healthcare Fund with over $140 MM in assets, 20 residences, and 500 investors. She is also a published author.
Meet the Levante Living governance team.
Mark Maxwell
Mark Maxwell earned a BA in Business Administration at Trinity Western University in 1981, an MBA in Finance at Baylor University in Waco, Texas in 1984, and his CFA in 1991.
Mark served as President and Director of Georgian Capital, President of Rockwell Capital, and President & Director and Portfolio Manager of Tower Asset Management (currently registered in Alberta, BC), and Ontario Securities Commissions.
He served as Chairman of the Board of Southbridge Healthcare GP Inc., which focused on the acquisition and operation of long-term care homes in Ontario, from 2012-2017.
Scott Coghill
Scott Coghill is currently Senior Manager, Commercial Banking for a major Canadian bank.
He holds a B. Comm (Hons) from the University of Windsor and an MBA from Dalhousie University, as well as certificates in Advanced Investment Advice and Technical Analysis from the Canadian Securities Institute.
Scott previously served as an independent Trustee for Southbridge Healthcare Fund and has been a director for several charity boards.